---
This page is devoted to Gohan, the newest member of the Gang!
---


This is our new male ig,Gohan.We don't know how old he is since we just adopted him in July of 99.He's a real sweetheart but looks like he's had some neglect from his previous owner.He's doing alot better now with lots of good salad and sunshine.We hope he'll settle in with our other kids and her Goddessness Cirsis.


---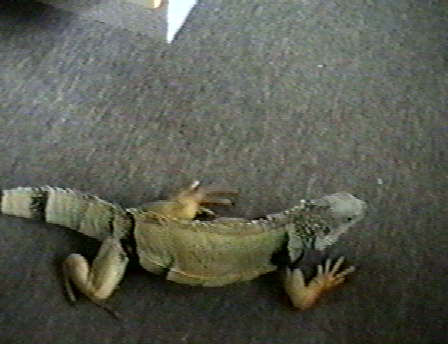 When he first arrived, he tended to walk on his forearms, now he walks much more like a normal, healthy ig.


---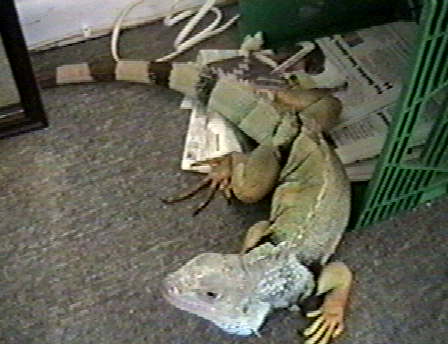 We hope that Gohan continues to grow and improve his health. He is a great little guy! Now, if we can convince Cirsis not to attack him, they can roam the house together.

---
More pics and news to come!


---